For immediate release
Cape Town, 23 February 2021 – Today marks the inception of an innovative partnership between the full-service agency, Achieve Through Action; creative arts management consultancy, Triple M; and the strategic content marketing hub, Matters.
Where ACHIEVE taps into deep wine and broader beverage industry knowledge, cutting through the clutter to provide clients with real strategic advice and executable plans, this new partnership introduces a compelling new suite of experience-economy-focused expertise to the business.
The introduction of this strategic activations-focused tier allows ACHIEVE to respond to specific challenges and introduce innovative opportunities, all of which are intended to unlock the plethora of rich storytelling the wine and spirits industry should be sharing.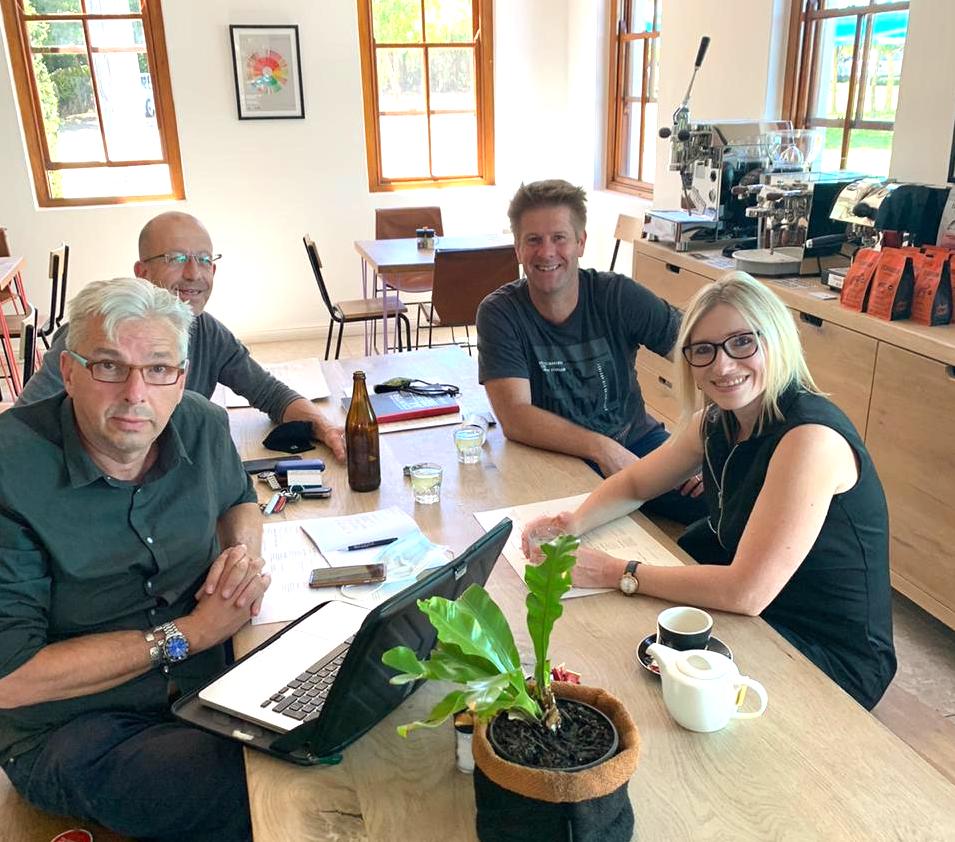 ACHIEVE's founder and Managing Partner, Annelize Morkel, along with Creative Technology Lead, James Stewart have, over the past two years, built an impressive client portfolio that includes the likes of Distell, VinPro, Cape Town Tourism, KWV, Groot Constantia, and Dubai Duty-Free.
"At heart, I'm a researcher and strategist," Annelize asserts. "I'm execution-driven, aligning strategy to action. I live 'where the rubber meets the road'. Thirty-five years of martial arts feed my drive for results; the purpose of movement, following intent – the elegance of simplicity, producing profound effects, all of which we consciously go about achieving for our wonderful clients.
"Telling great stories is fundamental to the cycle of success," she adds. "No matter how brilliant the basics are, it's as important to remember our industry is visceral. It is experience-driven. So, more than ever, we need to cut through clutter quickly and get messages into the hearts of those that matter. James and I are thrilled to be collaborating with TRIPLE M and MATTERS in our new venture. ACHIEVE PR is connected and creative. Through our new partnership we combine our unique skillset with a phenomenal 'little black book' of contacts and an uncanny ability to connect energies, find the stories that matter and communicate by telling and measured methodology."
"Not much more satisfies me than well-expressed ideas finding their place," says James.
As an award-winning and chart-topping musician and music business entrepreneur, James had a front-row seat to the total digital disruption of the music industry in the 2000s. As such, his experience affords ACHIEVE a valuable 'outlier' perspective on the wine industry's digital (r)evolution and experience expression.
"'Creative' is where I feel instinctive. Coupled to that is a curiosity for the tools and vessels used to communicate with its intended audience. Over the years I have organically learned to translate the language between 'creative' and 'tech' and back. And just like good wine, good music finds a space between the direct and the visceral. The good stuff draws you in and then surprises you in some way."
MATTERS, as content marketing specialists with more than three decades of content generation, global strategy deliveries and new business planning under its belt, celebrates the coming together of like-minded, highly skilled and passionate partners. "It is an incredibly exciting, opportune and powerful marriage of minds," MATTERS owner, Jason Curtis, says of the ACHIEVE, TRIPLE M and MATTERS coalition.
"ACHIEVE's client portfolio is truly impressive and bears testament to their qualification and committed delivery in growing their client's bottom line," he adds. "What MATTERS and TRIPLE M bring to the mix, after more than two decades in partnership, is exciting and a real opportunity to integrate our collective network of expertise to aid in amplifying ACHIEVE's conversion intent for all its clients."
TRIPLE M's pedigree is unmatched in what it brings to the partnership, from a rich network of globally recognised and acclaimed musicians the likes of Sipho Mabuse, poet Siphokazi Jonas and renowned composer Dr Trevor Jones under management, through to hosting Music Exchange, South Africa's only entertainment-economy-focused conference, now in its 11th year.
"We've seen, over many years, the power of collaboration," says TRIPLE M founder, Martin Myers. "James, Jason and I go back more than 20 years, and when the opportunity presented itself to partner, it was a unanimous yes! James and I are steeped in music, Jason is actively engaged in the local and international content marketing world, while Annelize's reputation within the broader beverage industry is revered. This partnership is a meeting of minds, where we can collectively add value to ACHIEVE's already impressive portfolio."
For more information, please contact:
ACHIEVE STRATEGY SPECIALISTS
ANNELIZE MORKEL 082 875 5935 | annelize@achievethroughaction.com